Professional Copywriting Services
Creative, SEO-optimized, and conversion-focused copy that drives business
Professional Copywriting Services

Creative, SEO-optimized, and conversion-focused copy that drives business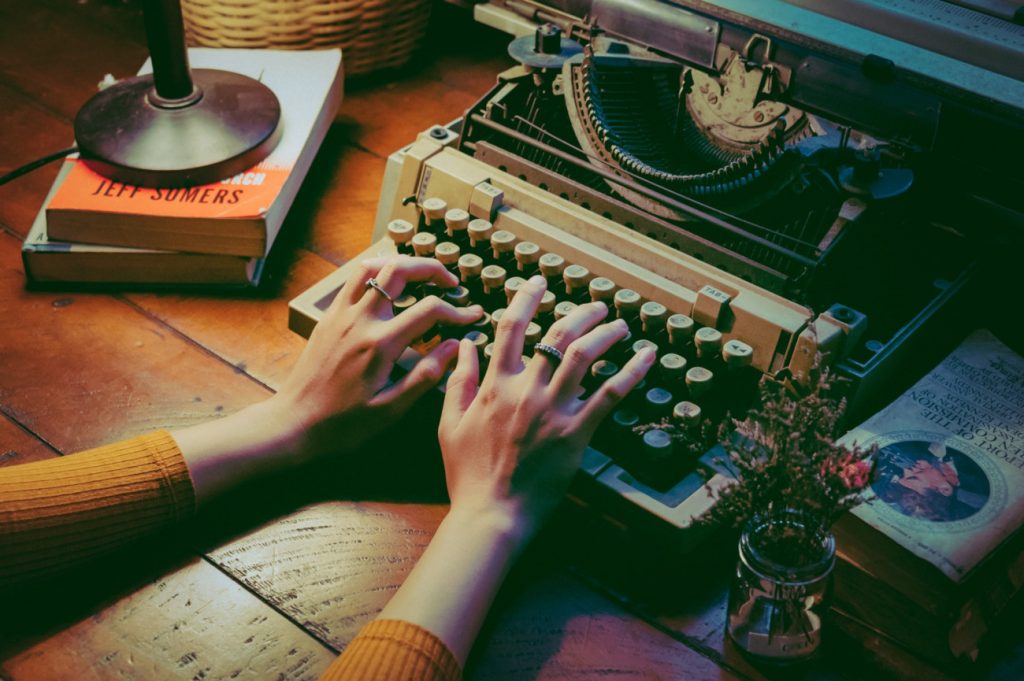 We write web pages, landing pages, emails, sales brochures, social media posts, ads, ebooks, and more so you can connect with your customers and generate leads.
Your words have power
Whether it's the About Us page on your website, your latest blog or social media post, or a sell sheet for that upcoming trade show—every interaction is an opportunity for you to make a sale and/or strengthen the connection between your customers and your brand. And if that wasn't already enough pressure… today your business has to fight for an ever-decreasing attention span in a digital economy. Irrelevant or mixed messages will hurt your ad's performance and lead to customers "bouncing" away. Sharp, effective copywriting earns your customers' attention. And that's where our professional copywriting services come in!
The benefits of working with a professional copywriting agency
Strong copywriting begins with an understanding of you and your audience. Our research process starts with interviewing your company about your values and your products/services. We take a deep dive into your customer persona, conducting social listening and other market research to understand the pain points, needs, and desires of your target audience. We connect the dots with search engine optimization to put your content in front of your audience. Finally, we craft emotionally driven, appealing copy your company can be proud of, that fits your brand and joins the conversation with your customers and/or generates leads and sales.
Marketing copywriting that drives business and sales
Engaging, thoroughly researched content
Speaks directly to your target customer/audience
Includes a strong call-to-action (CTA)
SEO optimized to get found in Google search
Written by native English speakers
Never have to worry about plagiarism, which is a BIG problem with content mills like Zerys, UpWork, and Fiverr
Frequently Asked Questions (FAQs)
How long will it take to write my copy?
Like any great question, it depends. Our turnaround time varies based on the length of the content, the amount of research required, and our current capacity. Short pieces could be as fast as a business day while long-form content may require a week or more.
Along with our cost proposal, we will provide a deadline for delivery so you know what to expect.
Do you offer edits/revisions?
We do. When we've got your copy the way we think it's ready to fly, you will have a chance to review the work and submit feedback/edits. After one round of revisions, our hourly rate will apply to further edits.
Keep in mind we do as much as possible to keep revisions at a minimum. We start the project by gathering as much information from you as possible and stay in touch with any questions along the way.
Is it safe to share confidential information?
We are able to sign nondisclosure agreements and abide by them.
Do you charge by the word? The hour?
Copywriting is somewhat scientific and somewhat inspired, creative work. We know about how long it's going to take us to research, write, and edit your piece, but we don't want to charge you if we had an off day or leave ourselves unpaid if we needed some time to get it right.
For these reasons, we price based on our estimate of the time and effort to complete the project. And we provide a flat-fee or hourly estimates, depending on the work.
What if I want to change the scope of work or cancel the project?
We're collaborators, not creative tyrants, and understand sometimes things change. But we do have a few rules about this.
Our cost estimate includes one round of revisions. If the changes are small and can be included in the revisions, it won't affect our estimate.
If the project shifts in a significant direction along the way, we'll provide an updated estimate based on the new scope of work.
And in the rare case you need to cancel a project after it has started, we will bill for the hours completed up to that point.
We like repeat clients and want to continue to earn your business, not nickel and dime you to look elsewhere.
Will I own the copyright to the work you create?
Yes. The copyright, in full, will transfer to you on payment.
Will you create a free sample for me?
While it seems reasonable to ask for this, the answer is no. Here's why: Since our copywriting begins with thorough research and ends after editing and refining drafts and completing revisions, we can't give you a sample of the high quality the project will finish at right from the outset. We can perform a free consultation to understand your project and discuss our approach, but we ask that you evaluate our ability to perform your work based on our proposal for your project and our portfolio.
Leave us a short message, and we'll get back to you within 24 hours
We're based in the
San Francisco Bay Area