Get targeted ad campaigns to grow your sales, acquire new leads, and more
Get targeted ad campaigns to grow your sales, acquire new leads, and more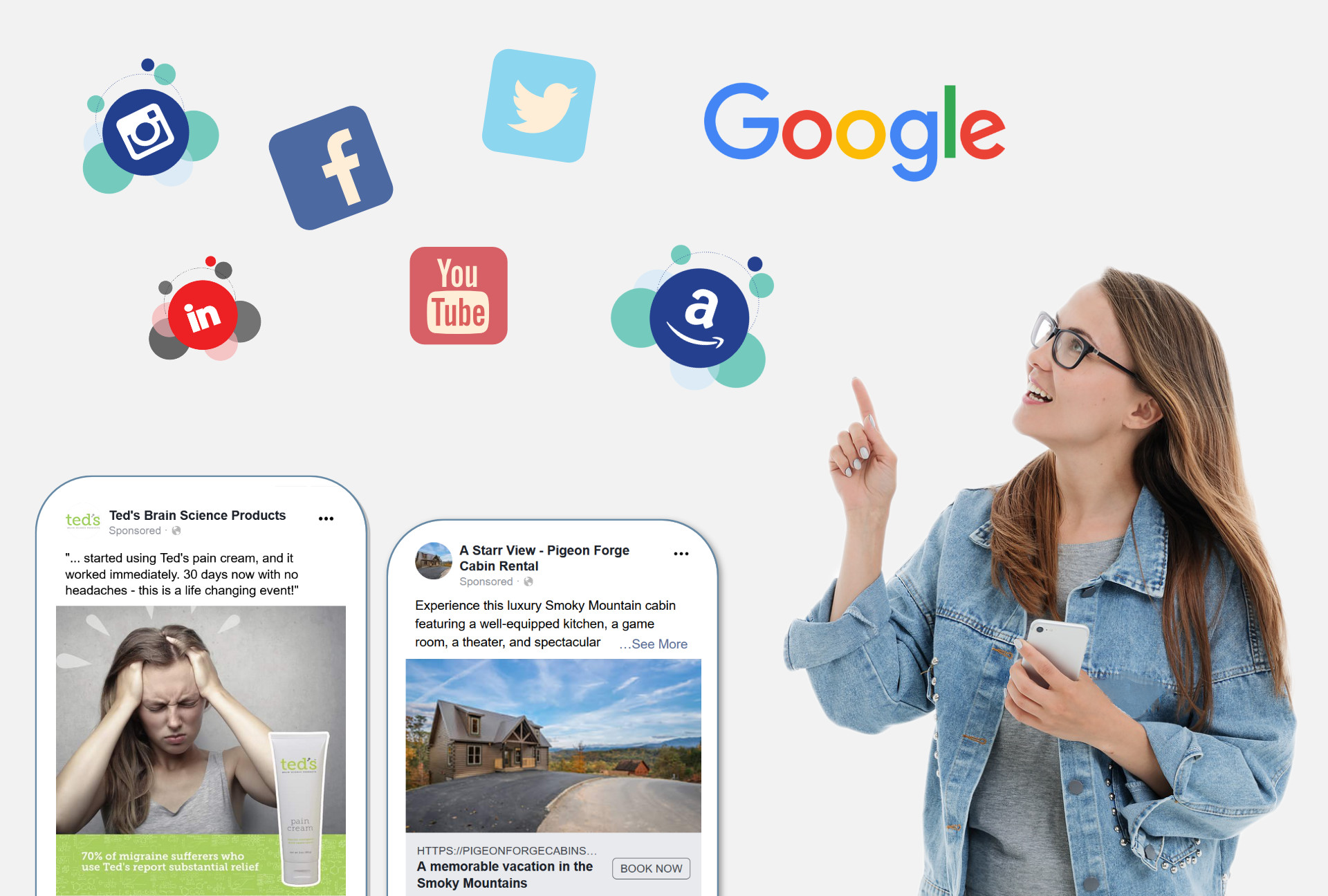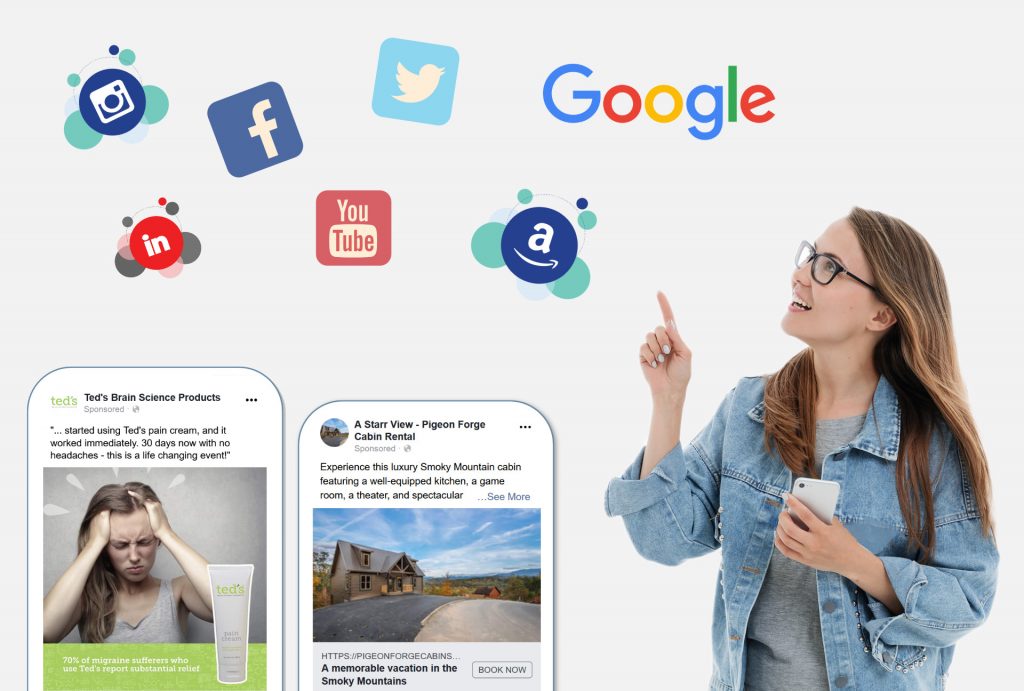 We create advertising campaigns that
drive sales, lead generation, demand generation, user acquisition, and awareness
on platforms like Facebook, Instagram, Twitter, Google, Amazon, and more
Why online advertising?
Advertisers spent $283 billion on digital ads in 2018, and that is expected to rise to $517 billion by 2023
There are millions of people online right now. They're browsing social media, searching on Google, watching YouTube videos… engaging with hundreds of companies and brands every day. However it is becoming increasingly difficult to reach people online organically.
That's where paid advertising comes in. Once you identify where your customers hang out online, you can engage them with targeted ads that cut through the noise and drive results.
Our value-add process
Having a team of advertising professionals on your side ensures that you get the most out of your efforts. We follow a three-step process to deliver high-performing advertising campaigns for you:
What our clients are saying
Creator School | Palo Alto, CA

"I am just starting a small business and have been so pleased with Zak and Zu's work. Zuhayr listened carefully to my business goals and personalized his support to meet my budget and needs—explaining our strategies each step of the way. He is not just a marketing expert, but a mentor for small business owners!"
Tarn Wilson
Owner
Leave us a short message, and we'll get back to you within 24 hours
We're based in the
San Francisco Bay Area